Emergency Ride Home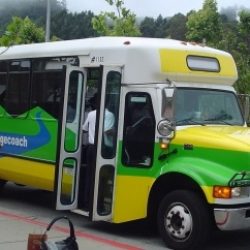 The Marin Emergency Ride Home (ERH) Program, offered by the Transportation Authority of Marin, will reimburse rides home in cases of emergency for anyone who works in Marin County and uses an alternative transportation option, such as carpooling, vanpooling, public transit, bicycling, and walking.
HOW DOES THE PROGRAM WORK?
You are eligible to be reimbursed for an emergency ride home if you work in Marin County and take an alternative mode of transportation other than to driving alone to work.
If an unexpected situation arises (e.g., child is sick, bike got a flat tire, carpool partner left early, need to work late) you can be reimbursed for an expedient ride home, via taxi, Uber, Lyft (or equivalent), by submitting a reimbursement request.
Submit this form to TAM for reimbursement.
REIMBURSEMENT
Each employee can be reimbursed for up to four ERH trips per year. No single trip can exceed $125 and total reimbursement may not exceed $500 per year. See the following for more details: ERH Program Rules.