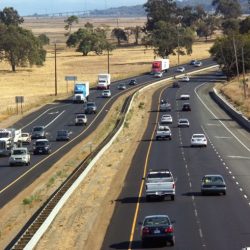 Major roads projects in Marin County target the most heavily traveled roads in Marin County for repairs, as well as safety and usability improvements for motorists, pedestrians, transit and cyclists.
Priorities for major roads projects were determined by the public works directors of each city, town and the County, working with TAM's Technical Advisory Committee. The prioritization of Major Roads projects is based on performance criteria contained in the Sales Tax Expenditure Plan. TAM's role was to administer the allocation of Measure A funds for major roads projects.
Major roads eligible for funding were identified in the Measure A Expenditure Plan in 2006. Projects that have received funding and are in progress include:
Major roads projects that have been completed include:
4th Street, San Rafael

West Sir Francis Drake Boulevard Rehabilitation Project (Samuel P Taylor State Park to Platform Bridge)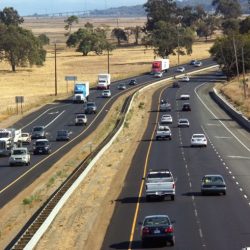 Five planning areas were identified for Major Roads Projects and funds are allocated to the planning areas based on a formula weighted 50% by the population of the planning area and 50% by the number of road miles within the limits of the planning areas. This distribution is balanced every six years to address changes in population and road mile figures.
| Planning Areas | Distribution Based on 50% Population and 50% Lane Miles |
| --- | --- |
| Northern Marin | 19.9% |
| Central Marin | 25.4% |
| Southern Marin | 20.0% |
| Ross Valley | 21.6% |
| Western Marin | 13.1% |
Funds Available for Each Planning Area
(in millions)